One of the mostly hotly anticipated sessions at E3S this year is The Solution Showdown. It's quickfire format with six innovative solutions presented over one hour, all hosted by IQ editor Gordon Masson who's keeping strict time on proceedings with the help of a few special tools.
This year's participating companies are:
Raven Controls and ID Resilience 
Presenter: Ian Kerr

Kerr set up resilience consultancy business ID Resilience in 2015. Specialising in testing and exercising and crisis management consultation, Kerr and his team have gone on to work with a large number of arenas, stadia, venues and major events across the UK and internationally. ID Resilience recognised weaknesses in current market solutions for recording and managing issues. Raven Controls is an integrated real-time issue management system that provides unparalleled levels of situational awareness, ensuring the right information to the right people at the right time.
Deep Impact
Presenter: Matthias Immel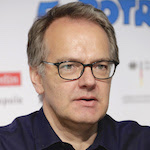 Deep Impact is developing state-of-the-art AI-based applications. Its face recognition solution is one of the most powerful worldwide, used by football clubs to identify troublemakers. Deep Impact can also be used to identify troublemakers and to analyse social media communication in a defined geo-fence, for example the area around a festival site or arena. The software analyses all communication related to security-focused keywords, and creates an alert with the use of every keyword, regardless of which language the message is in.
OnePlan
Presenter: Paul Foster

OnePlan is the world's first centralised event site planning platform. It allows anyone to map, draw, plan and procure every aspect of their event site and operations. OnePlan facilitates easy calculation of crowd density and evacuation rates, by using intuitive space planning and measurement tools. And with endorsement by Interpol and some major sporting events, OnePlan is raising the bar for event safety and security.
Safesight
Presenter: Edo Haan

Netherlands-based Safesight is a software application that ensures that employees, suppliers, partners, volunteers and other parties know and execute their responsibilities, checklists, safety plans and protocols. As well as being used at events such as Mysteryland, Pukkelpop and Zwarte Cross, the software is also implemented at stadiums and convention centres, including Rotterdam's De Kuip, Borussia Mönchengladbach's Borussia-Park and RAI Amsterdam.
NotLost
Presenter: Rory Cole

NotLost is a simple online tool that enables organisations to modernise their lost and found process. It is an innovative cloud-based platform that registers found items in under ten seconds using image recognition software, customer enquiries are handled promptly using keywords and images to search across the platform and a simple one-click lost/ found comparison helps staff to quickly identify and return items.
Drone Seeker
Presenters: Richard Hughes & Mark Fower

The Drone Seeker solution uses globally recognised, market-leading technology which can identify the moment a remote control is turned on and can not only track the drone pilot, but also identify the type of drone and plot its flight path. In an open area such as a festival site, the technology allows visibility out to a distance of around 1.5 kilometres.